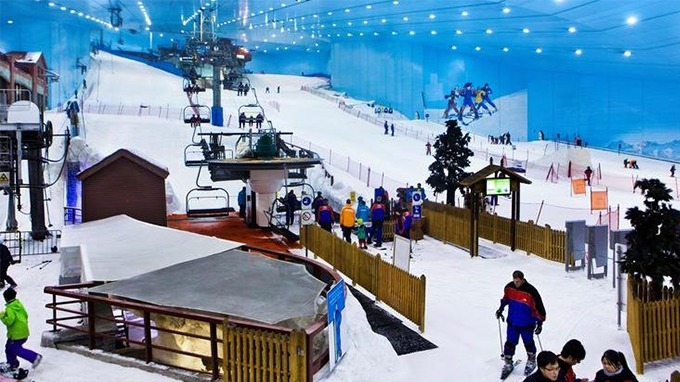 If you're looking for a place to spend your vacation, there are many best places to visit in Dubai. Whether you're traveling with your family or visiting as a tourist, some places will delight every member of your group. Read on to discover the most famous landmarks, attractions, and activities in the city. The city is also home to some fascinating museums. If you're looking for a unique way to spend a day, visit the Dubai Museum. You'll learn about Dubai's history as well as the Bedouin lifestyle. It also showcases some of the archaeological finds that have made this city what it is today.
Souk MadinatJumeirah:
Bazaar – This quaint and charming bazaar has many stalls and restaurants and is located under a wooden arcade. It is a great place to spend the afternoon browsing and eating. The wooden arcade also offers great views of the surrounding landscape. Souk MadinatJumeirah is also one of the best places to shop in Dubai. The place is also great for people-watching.
Burj Al Arab:
If you want to spend a day in the sun and enjoy the city's stunning scenery, the Burj Al Arab is the place to be. The towering 590ft building features a lobby that has pillars draped in gold leaf and floor-to-ceiling windows. You can also take a spa treatment in the hotel's luxury spa and have a three-course lunch in the restaurant Scape, which sits on the 27th floor.
Dubai's underwater zoo:
If you've ever wanted to see a giant croc in the wild, Dubai's Underwater Zoo is the perfect place for you. The massive King Croc weighs over 750 kilograms and is 5.1 meters long. It is also one of the largest reptiles in the world. The underwater zoo is one of the best places to visit in Dubai.
Wild Wadi Waterpark:
For those of you who are looking for a fun way to cool down, you've come to the right place! Wild Wadi Waterpark is an outdoor water park located right next to the famous Burj Al Arab and Jumeirah Beach Hotel. Jumeirah International operates the water park, which is open from 9 am to 10 pm daily. The park is a must-visit for water lovers of all ages.