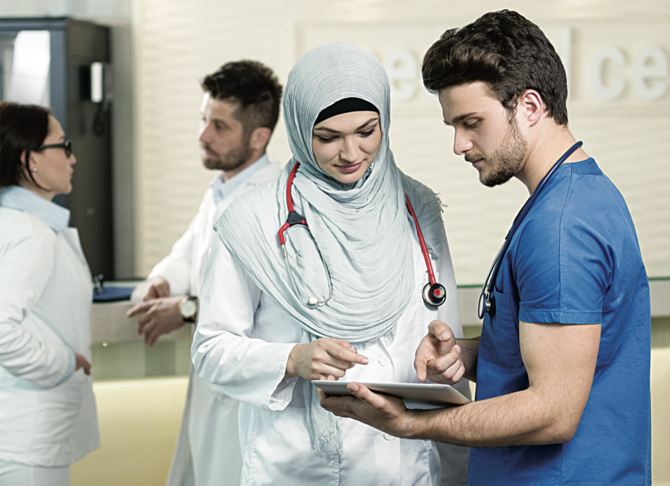 Becoming a doctor is a meaningful journey. Being a doctor is not only about treating and examining patients but it's also about maintaining a healthy relationship with the patients.
Saving lives is a great reward and blessing. The journey to become an effortless doctor might be long and expensive since more and more people are moving to the medical sector in Dubai.
Dubai is home to one of the leading economies. Many health professionals are advancing their careers and emerging as doctors, dentists, and other health professions to work in the dynamic culture of Dubai.
To become a doctor in Dubai, one must need the following qualifications and skills to successfully execute the profession and the job duties in the top medical centers of Dubai.
Here is a step-wise guide to becoming a doctor in Dubai.
Step 1: Earn a Bachelor's Degree
The first and foremost thing is to earn a bachelor's degree. Getting into a medical school and enrolling yourself in a medical subject is essential to fulfill the degree requirements as per the Dubai Health Authority (DHA).
It is also essential to note that different courses have different specifications and eligibility criteria to enroll in a degree program.
Step 2: Enroll in Medical College Admission Test
After earning a bachelor's degree, take the Medical College Admission Test (MCAT) which is necessary for people who opt for biology, chemistry, and physics to assess reasoning and other skills. If you're accepted you'll be eligible to earn a Post Graduate Degree and MBBS Degree.
Step 3: Complete the Residency Training Program
The Degree program generally lasts from 4-5 years and during the last 2 years practicing doctors are placed under different departments to practice medicine and other healthcare issues.
The residency program allows young doctors to deal with the patients directly in special areas.
Step 4: Obtain Licensure
After the successful completion of the degree and residency program, the doctors are required to obtain a license to practice medicine in Dubai. If you pass the assessment test, you'll be issued with the license. Also, if you're applying from your home country other than Dubai, the visa and licensing requirements may vary depending on the nationalities.
Step 5: Get Certified to Advance Career
Certification is required sometimes to become an expert doctor in Dubai in specific areas of medicine. There are types of certifications that may vary for people applying for the job outside the UAE.